Revolutionizing ultra-high image quality and performance with exquisite experiences for professional creators and eSports gamers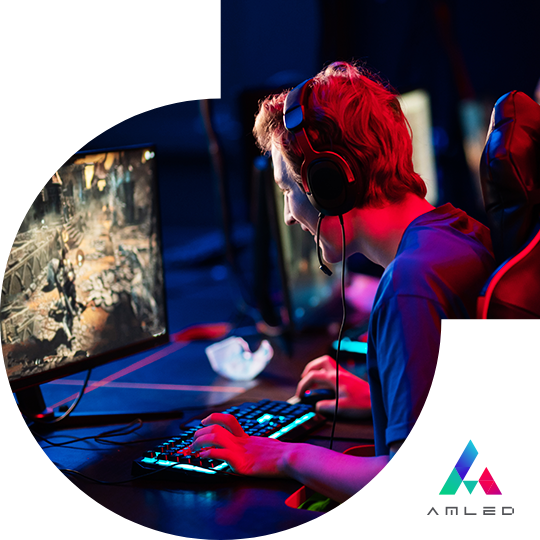 Color volume and contrast are key metrics for evaluating display technologies. The performance and detail of extremely bright to dark color volumes have been greatly expanded, creating brilliant, detailed, and captivating colors close to the real world. AUO's AmLED technology utilizes exclusive dynamic ratio and light modulation to achieve HDR 1000 extreme brightness with enhanced true blacks. As the backlighting unit of AmLED, mini LEDs achieve extremely refined matrix local dimming and increase an image's dynamic contrast range. Mini LEDs utilize an inorganic light source, a stable material, and have several times the luminous brightness of OLEDs without affecting their component life cycle or causing image burn-in


Discover more about AmLED technology details:
https://AmLED.auo.com/en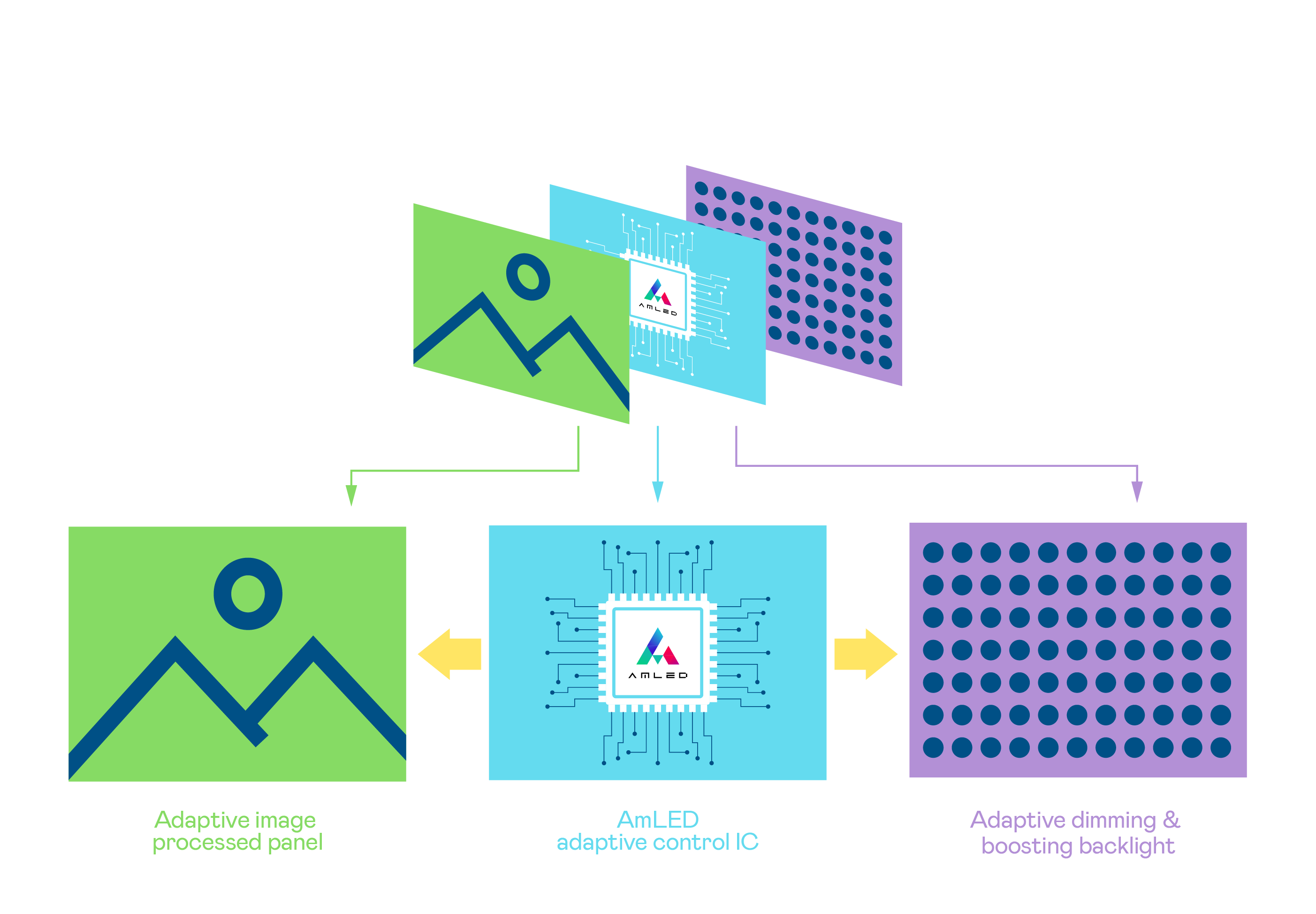 With dynamic image processing, modulating dynamic contrast, and the mini LED backlight module's peak brightness, AmLED display technology's accurate and refined local dimming features can achieve peak brightness. Exceeding 1,000 nits for brighter images that expand the luminance range between the darkest and brightest visuals. They can present brightness and smooth grayscale in true black backgrounds, creating amazingly delicate details in lights and shadows.
Exceptional dynamic ratio

AUO's AmLED display technology boasts peak brightness exceeding 1,000 nits and has earned the VESA DisplayHDR1000 certification with an exceptional dynamic ratio of 1,000,000:1, capable of recreating life-like details in both shadow and light. In terms of color, AmLED utilizes quantum dot wide color gamut technology to achieve a DCI-P3 color capacity of 100% with accurate colors that meet the high color accuracy standards of Delta E (△E), offering users the most natural colors.

Ultra-high ambient contrast

Ambient Contrast Ratio (ACR) refers to a display's color contrast performance under bright light sources. The AmLED of AUO offers ultra-high brightness and ambient contrast, approximately 3X compared to OLEDs, which means that image colors remain bright, vivid, clear, and saturated even when used next to windows or in brightly lit outdoor environments.

Low power consumption, low blue light

AmLED offers features such as higher power efficiency and low blue light. Compared to standard LED backlight display technologies, AmLED is regularly under local dimming status and consumes approximately 50% of the former's power; additionally, AmLED also features low blue light, satisfying the need for high standard specifications for eyecare.

High reliability, long life cycle

Compared to the organic illuminant used in OLEDs, AmLED's inorganic materials offer better durability without being prone to aging or color deterioration after extended use. In addition, intensive long-term use does not result in image burn-in or decreased brightness, giving it higher durability, higher quality stability, and longer life cycles.

Optimized eSports gaming experiences with ultra-high refresh rates

AmLED boasts ultra-high refresh rates of 120Hz to 480 Hz with syncing technologies such as G-SYNC, FreeSync, and Adaptive-Sync, which greatly reduce screen interruptions or lag and eliminate screen tearing. Users can enjoy an optimal visual experience of smooth, stable, fast-paced eSports games without screen ghosting and seams.
Application
Notebook display

Advantages such as power efficiency and low blue light empower notebook PCs with AmLED displays. They provide them with longer battery life; low blue light protects the user's eyes and reduces fatigue even after extended use. AUO's all-new AmLED display technology adopted by creator notebooks presents vivid colors with ultimate image quality.

Monitor display

AUO monitor displays are capable of delivering remarkable features, including high contrast, high color volume, high contrast in bright environments, no burn-in, and no color shift. This allows monitors equipped with AmLED displays to cater to the discerning needs of professional creators and eSports enthusiasts, providing a more immersive visual sensation and the ultimate seamless gaming experience.

Automotive display

For cars and digital signage, which may be subject to outdoor environments or scenarios with bright sunlight, brightness is a critical determining metric; AmLED, capable of peak brightness exceeding 1,000 nits, is an ideal technology for these applications. AUO FIDM Plus with AmLED display technology integrated with a diversity of sensors, creating immersive interactively cockpit experiences.
包括的なサービスについては、お問い合わせください。