AUO's series of next-gen sensing technology offers brand new experiences of human-machine communication in the field of smart applications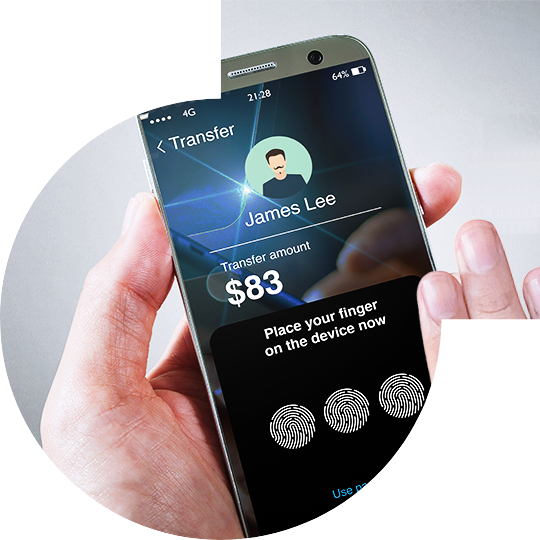 AUO utilizes TFT arrays to expand cutting-edge sensing technology and develop various sensor component products. High-resolution CMUT components with stable quality and capable of being mass-produced can be used to manufacture high-resolution ultrasound probes and patch-type probes to administer accurate measurement and physiological monitoring for patients over extended periods. In meeting X-ray equipment's new requirements, such as lightweight, movable, and customized appearances, while being able to detect particular objects, AUO combined amorphous silicon (a-Si) manufacturing processes and new package technologies to achieve flexible X-ray sensors with superior TFT mobility. Currently, AUO offers comprehensive solutions for glass and curved X-ray sensors.
In addition, AUO's TFT-based full screen optical Fingerprint on Display (FoD) technology allows the entire screen to function as a fingerprint reader with support for multi-finger recognition, thereby enhancing the security and protection of mobile devices. Compared to other technologies that integrate fingerprint recognition and display modules, TFT-based optical fingerprint recognition technology decreases display module thickness and provides a larger sensing area at lower costs, while also improving the recognition success rate.
CMUT technology utilizes capacitive MEMS components to generate ultrasound signals. Compared to traditional ceramic piezoelectric technology, the 30% increased bandwidth of CMUT allows for wider ultrasound signals and greatly improved image resolution. This is a crucial technology for achieving medical ultrasounds with high-quality images and promoting the development of precision medicine.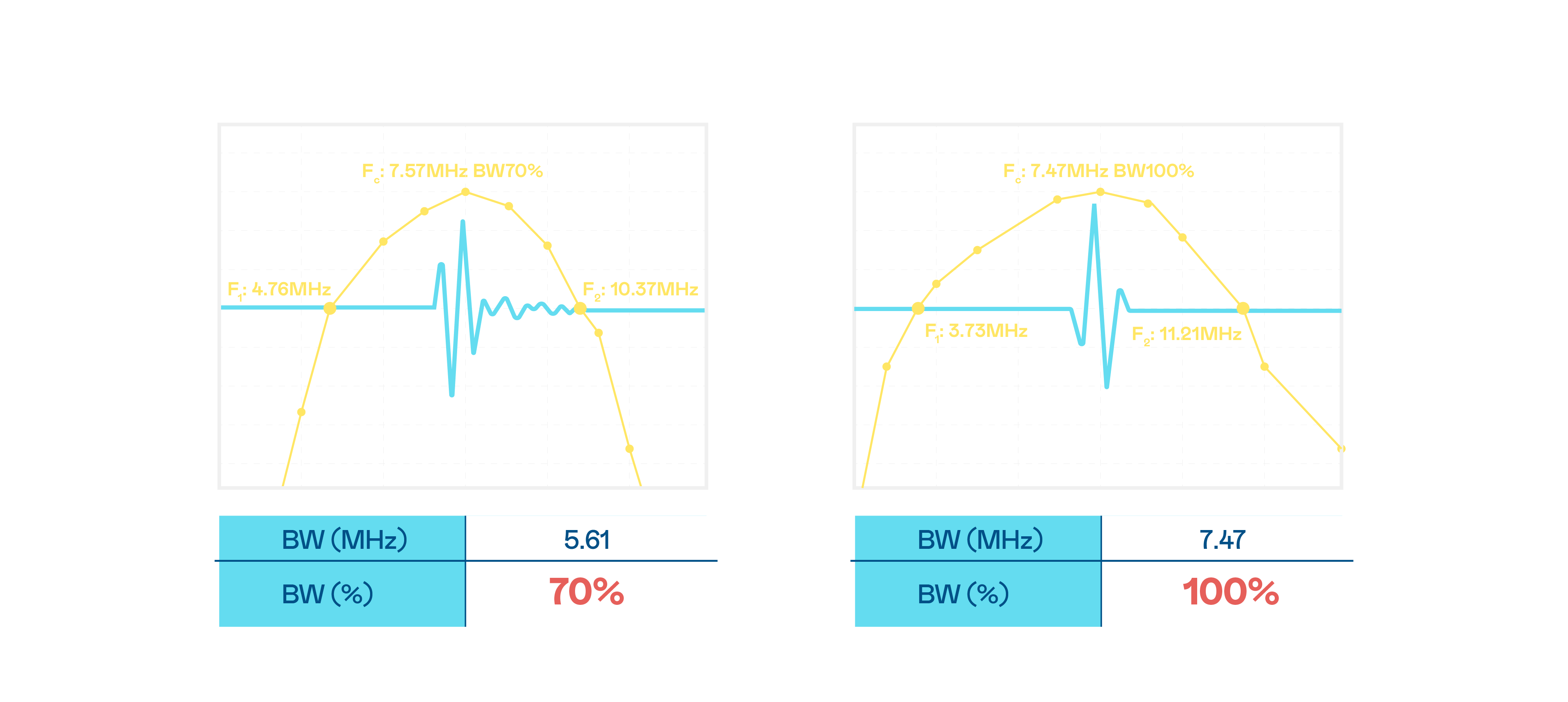 Ultra-wide bandwidth offers high-quality images

The image quality of medical ultrasound depends on the signal bandwidth the ultrasound transducer can emit. AUO's CMUT offers high-resolution ultrasound signals with ultra-wide bandwidth and high sensitivity for more delicate image texture and details to help ultrasound medical examiners reduce time on interpreting and diagnosing based on precise medical images.

MEMS can facilitate mass production

MEMS processes allow for stable mass production in batches by improving the disadvantages of traditional piezoelectric probes, such as poor yield and insufficient production capacity. More importantly, it allows the assembly of components into all types of array transducers depending on the application; for instance, standard ultrasound scanners utilize linear arrays, while 3D ultrasound scanners utilize 2D phased arrays. In addition, CMUT can be utilized to produce patch or thin ultrasound probes used in physiological monitoring over extended periods.
Application
Ultrasound probe

Medical ultrasound scanner technology has been widely adopted in medicine, and various functions have been derived by combining ultrasound systems with different probes. AUO's CMUT technology is assembled to satisfy the specification requirements of various probes, such as classic linear array probes or 2D phased array probes required in 3D ultrasounds. AUO also offers CMUT components with a frequency above 20MHz for ultra-high resolution image requirements.

Ultrasound patch

Capacitive MEMS transducers can significantly decrease the size of ultrasound components and break free from traditional ultrasound probes' aesthetic or size restrictions. The result is thinner or ultra-thin devices, similar to patches. Patch-type ultrasounds are crucial for applications requiring monitoring for extended periods, such as monitoring carotid blood flow to detect signs of stroke or monitoring for collapsed tongues to prevent obstructive apnea.
包括的なサービスについては、お問い合わせください。