Cross-industry combination of building materials and PV technology in creating green buildings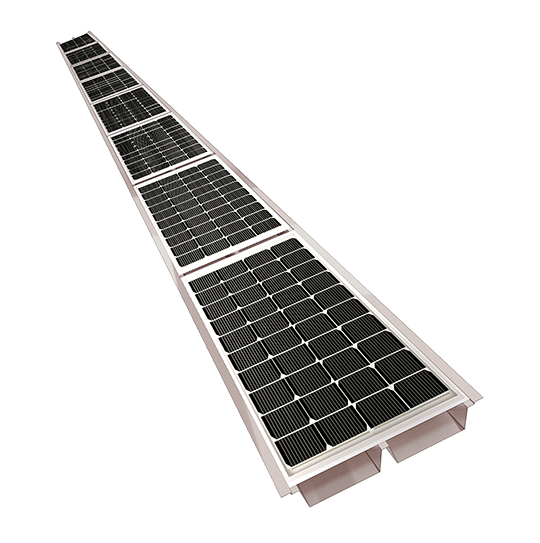 The global building sector accounts for 36% of global power consumption. To achieve net zero emissions, the integration of PV systems into buildings is an inevitable trend. AUO Solar extends its business into BIPV (Building-integrated photovoltaics), developing PV modules that can be integrated into building materials to create BIPV modules featuring energy-saving, carbon reduction, thermal insulation, and aesthetics. Including the aesthetic green energy module (SunBello), the flexible and lightweight module (SunCurva), and the building material-integrated PV module (SunSteel).
Feature and Technology
Building material-integrated PV module for energy saving, carbon reduction, thermal insulation, and aesthetic benefits.
Energy saving, carbon reduction and thermal insulation

The BIPV features power generation capability and thermal insulation and can lower indoor temperature and reduce building CO2 emissions.

Custom aesthetic appearance

Customized patterns with the metal finger thinning technology of multi-busbar solar cells makes the integration of PV module and building possible as and reveals the sense of art and technology.

Compliance with environmental protection regulations

The paint used for color aesthetics is a non-toxic glaze made from natural ore.

Easy and quick installation

The BIPV module is installed quickly to enhance the convenience and safety of construction workers.

Contact us for our comprehensive offerings