We're driving and delivering innovations to create next-generation medical applications and comprehensive smart healthcare solutions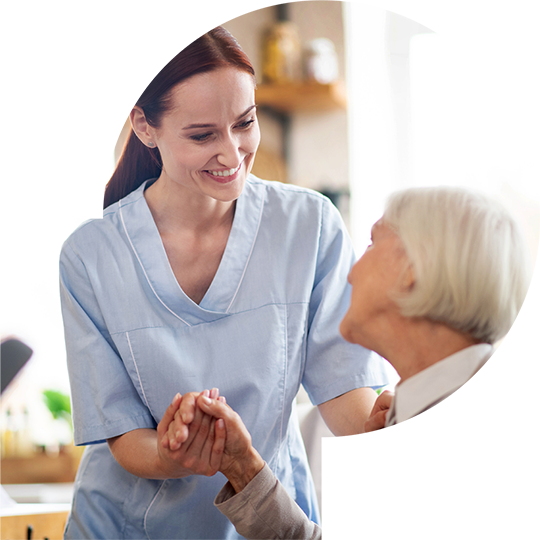 At AUO, our technical expertise, skills, and technologies are advancing the medical and broader healthcare industry. Our extensive experience in integrating software and hardware puts us ahead of the curve in creating medical and healthcare applications. With the growing global demand for better medical and healthcare services and meeting the aging population's needs, professionals require access to top-notch diagnosis and treatment options. Our knowledge and resources are pushing the limits of possibility.

We collaborate with our long-term partners to create holistic, user-friendly facilities, platforms, and tools for management and operations within medical and healthcare institutions. Together, we develop practical solutions for healthcare management, smart surgery, medical inspection, and elderly care management applications to accelerate the development and modernization of the industry.
With the industry becoming more people-centric, technological innovation is critical in making information easily accessible to increase work efficiencies and enhance the quality of treatment and care. At AUO, we leverage our technical expertise to drive and deliver these innovations; improving the accuracy, utility, and reusability of data, and creating comprehensive smart healthcare solutions.
Medical and healthcare applications
The post-pandemic medical industry is ushering in a new era with the need for applications that make the medical field smarter, safer, and more efficient. We offer expertise and technologies for medical and healthcare applications through our subsidiary, AUO Display Plus.

AUO offers solutions that can enhance the quality and efficiency of healthcare services through better surgery and medical inspection applications. Our advanced display technologies help develop next-generation medical displays with high-quality images and realistic colors for precision, visually aiding medical professionals to interpret data and execute work accurately.
Smart operating room dashboard solution

Integrates patient information and surgicalimages to help the medical team accessnecessary information, enabling smootherworkflows. The solution also supportsrecording, capturing, transmission, anddisplay functions, increasing resources forfollow-up medical training.

Smart dental shade matching solution

Accurately and consistently presenting dental color and texture across different applications and platforms through our smart color matching technique help dentists and dental technicians improve communications and production efficiencies while reproducing the client's teeth.



Contact us for our comprehensive offerings