Mega MOM (Manufacturing operation management) system improves operational performance through big data analysis to empower the manufacturing industry's digital transformation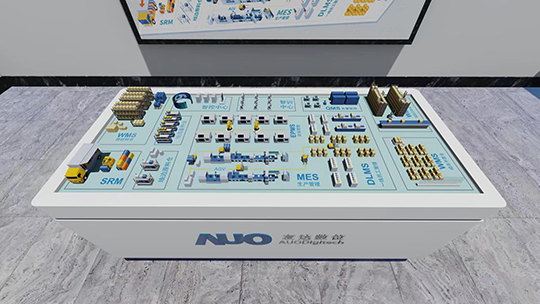 With more than 20 years of extensive manufacturing experience, AUO is fully aware that every detail can impact the efficiency and cost of manufacturing; therefore, AUO integrates the mass data collected from control, automation, and SCADA systems to establish key indicators of production operations and develops the Mega MOM system for real-time management on materials, production lines, logistics, and even the entire supply chain, providing one-stop service from data collection to key decision-making based on big data. Including MES (Manufacturing execution system), EPMS (Equipment preventive maintenance system), SRM (Supplier relationship management), DLMS (Direct labor management system), QMS (Quality management system) and, WMS (Warehouse management system), Mega MOM can help manufacturers in different fields to find out more efficient and sustainable solutions which can improve profitability as well as accelerate digital transformation.
Feature and Technology
Integrate key data across the whole production process for process control and analysis based on big data to serve as the best partner for manufacturing industry upgrading.
Integrate manufacturing resources

Integrate and manage all resources through the production process, including production workers, equipment, materials, energy, and more. To reduce the cost of unnecessary information transmission and the risk of key data loss to improve the data value utilization in each production process.

Optimize the production process and lower the cost

Master the comprehensive production data in the production process and improve each processing sector through big data analysis, thereby improving overall line efficiency and significantly reducing the production cost.

Big data-based decision-making

Introduce the AI management platform to use big data collected from marketing, operations, manufacturing, and equipment as the reference for improvement and key decision-making, and quickly determine the improvement direction of process optimization.
Contact us for our comprehensive offerings