AUO's series of next-gen sensing technology offers brand new experiences of human-machine communication in the field of smart applications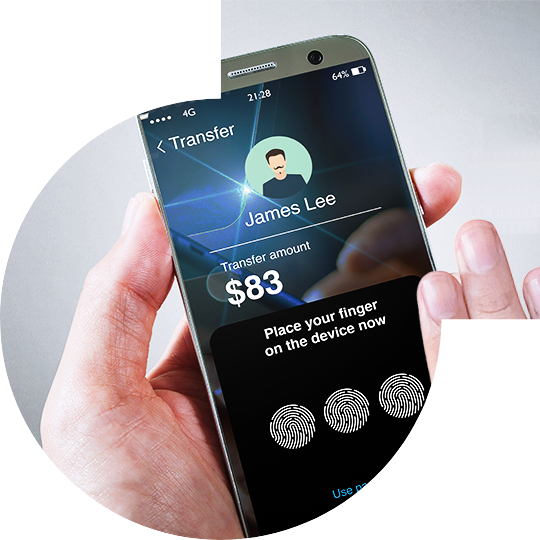 AUO utilizes TFT arrays to expand cutting-edge sensing technology and develop various sensor component products. High-resolution CMUT components with stable quality and capable of being mass-produced can be used to manufacture high-resolution ultrasound probes and patch-type probes to administer accurate measurement and physiological monitoring for patients over extended periods. In meeting X-ray equipment's new requirements, such as lightweight, movable, and customized appearances, while being able to detect particular objects, AUO combined amorphous silicon (a-Si) manufacturing processes and new package technologies to achieve flexible X-ray sensors with superior TFT mobility. Currently, AUO offers comprehensive solutions for glass and curved X-ray sensors.
In addition, AUO's TFT-based full screen optical Fingerprint on Display (FoD) technology allows the entire screen to function as a fingerprint reader with support for multi-finger recognition, thereby enhancing the security and protection of mobile devices. Compared to other technologies that integrate fingerprint recognition and display modules, TFT-based optical fingerprint recognition technology decreases display module thickness and provides a larger sensing area at lower costs, while also improving the recognition success rate.
TFT is used in optical fingerprint detection, eliminating the need for an external lens. This reduces display module thickness and is a cost-effective method of transforming entire screens to allow for fingerprint detection. Multi-fingerprint recognition can enhance device security and protect sensitive personal data or online financial transactions more comprehensively.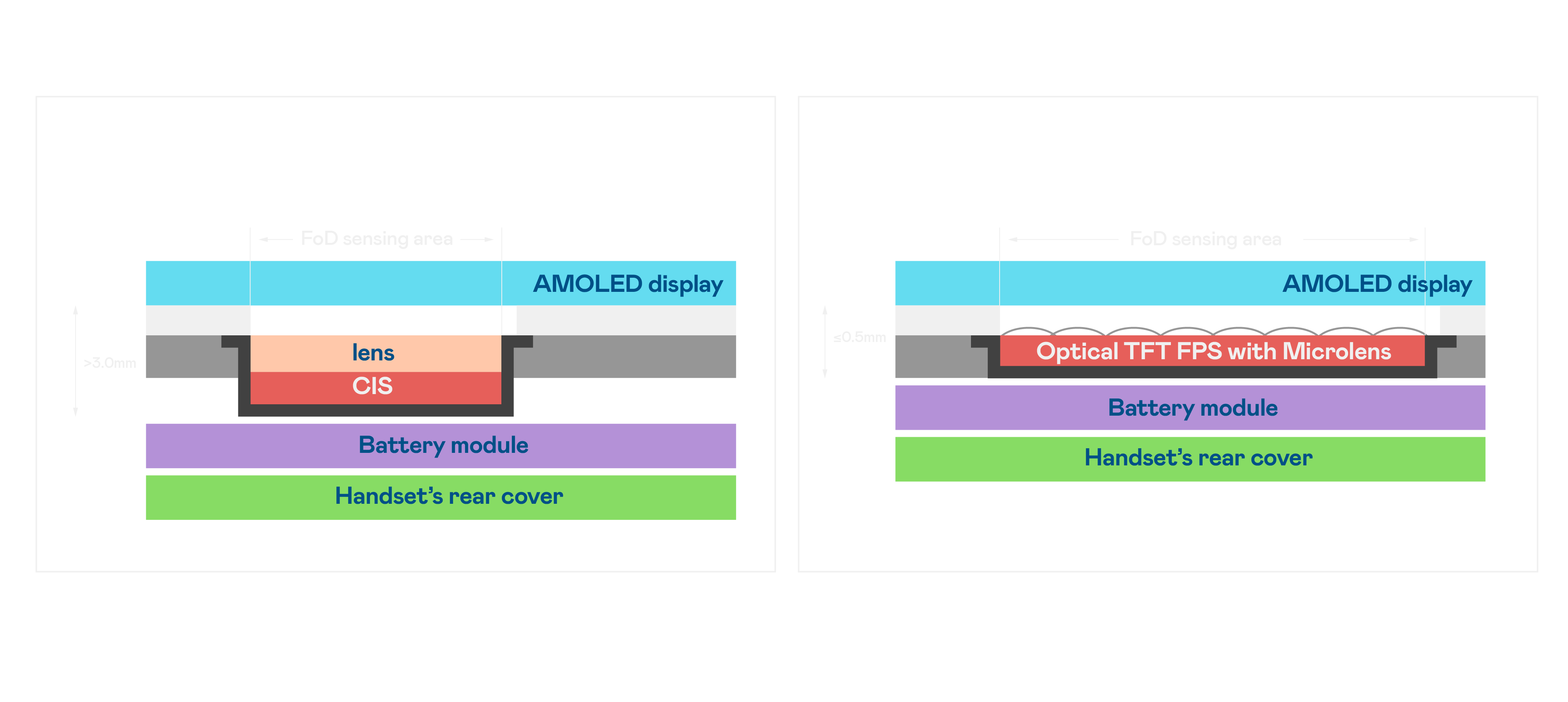 Convenient support for multi-fingerprint recognition

A larger fingerprint recognition area easily achieves multi-fingerprint recognition, allowing app developers to create user identification mechanisms that are more robust, thereby increasing device security.

Thinner modules

Display module thickness is significantly reduced when eliminating external lens and their components, allowing mobile device developers to design thinner products or allocate additional space to other parts and components.

Increased diversity in assembly

TFT optical fingerprint recognition and AMOLED displays are assembled into display modules by centering, attaching to housings, or full lamination; other technologies do not offer this type of flexibility in assembly.
Application
Wearable device

It is necessary to implement fingerprint recognition, and other security measures as mobile payments have become universal smartwatch functions. TFT optical fingerprint recognition technology can provide fingerprint recognition capability to smartwatch displays without increasing the thickness of display modules.

Smartphone

Today, smartphones contain a massive amount of sensitive data, and app developers require enhanced fingerprint recognition to ensure data security. In addition to multi-fingerprint recognition, TFT optical fingerprint recognition technology is utilized during app usage to determine whether the user possesses the necessary permissions, thereby creating more secure mobile applications.
Contact us for our comprehensive offerings