AUO's advanced eyecare technology is applied to various fields to present exquisite images while maintaining users' eye health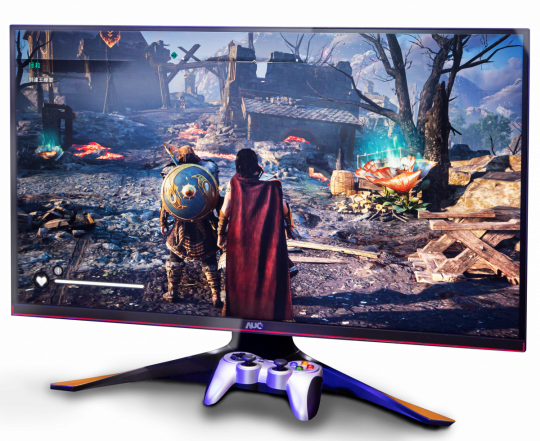 In response to vision problems stemming from the extended use of 3C products, AUO leads the industry by offering a series of eyecare technologies. Such as Advanced Reflectionless Technology (A.R.T.), Reflective LCD (RLCD), and Cholesteric LCD (ChLCD) in minimizing eye-burdening reflections, glare, and blue light while significantly improving image quality. A.R.T. utilizes a unique surface structure design to change the direction of reflected light and an extra low-reflectivity coating to scatter light, turning them undetectable by the human eye and making the technology suitable for applications in the field of healthcare and education.
AUO's reflective LCD displays provide benefits such as ultra-low power consumption and lightweight, which can be combined with memory in pixels (MIP) technology for outstanding readability in outdoor environments, making them suitable for applications in mobile wearable devices. Cholesteric LCD displays boast color saturation and brightness capable of perfectly recreating print-quality colors. In the future, sacrificing visual experiences will no longer be required to achieve a paperless world.
AUO's ChLCD displays utilize a 3-layered red, green, and blue ChLCD panel, and are designed without a color filter to reduce reflectance loss in the process of reflecting environmental light.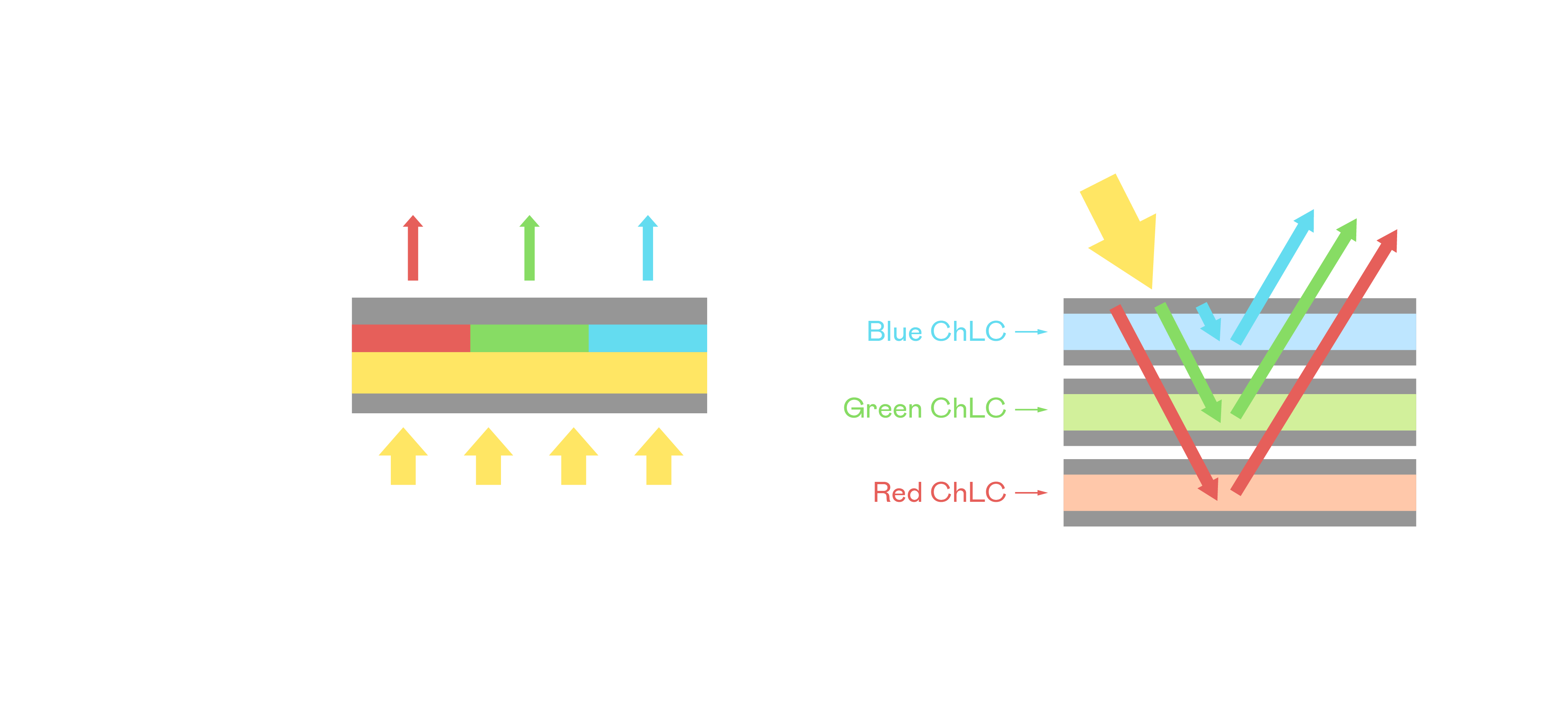 Low power consumption, super power efficient

No need of backlight and bi-stability are characteristics of ChLCD, which can interrupt the driving voltage after finishing static patterns. It could greatly reduce the power consumption by more than 90% compared with ordinary
LCD displays.

Eyecare, high outdoor visibility

ChLCDs are similar to paper in the sense that they display images by reflecting environmental light. As such, they are capable of protecting users' eyes because they can decrease eye fatigue even after extended periods of viewing. When used under sunlight, LCD images are prone to distortion and cannot be easily viewed, while ChLCDs are capable of maintaining better image quality.

High color saturation

High color saturation and brightness allow ChLCDs to present a color performance and visual experience comparable to print products.
Application
E-Reader

With features such as ultra low power consumption, print quality color performance, no requirement of LED backlighting, and extended viewing without eye fatigue, ChLCDs are clearly the ideal choice of display technology for products such as e-readers.

Public information display

As ChLCDs are belong to reflective display technology, they can be installed outdoors as there is no need for high brightness backlight or a self-illuminating light source to display visible information under sunlight. The product is low carbon, eco-friendly, and can be combined with a solar module for a simple power configuration; in addition, it is easy to install, which provides a great advantage.

Medical healthcare equipment

The field of healthcare has been adopting more ChLCD devices designed to be portable, power efficient, and capable of extended battery life when operating solely on batteries. In the event of special circumstances such as power interruptions, the power efficiency of ChLCDs can be fully appreciated by allocating a hospital's backup power on other critical equipment to optimize the power consumption of medical displays.
Contact us for our comprehensive offerings